Cox Communications Order Flow UX Copy – FCB
In the summer of 2014 I was engaged at FCB to write UX copy for a Cox Communications order flow redesign. The funny thing about user experience copy is that ideally you just don't notice it at all. It's functional. It's like the air – vital, élan vital, but you don't want to actually be able to see it; if you can, something's wrong (and you're gonna have a bad time.) With UX copy, if it does anything to distract the user from getting his or her task done, then you've created a problem instead of a solution.
Of course some clients want a little pizzazz, and the team tried to sell Cox on a tiny bit of sizzle – fun alert messages, basically – but their corporate team was far too conservative and way more concerned about what to order for lunch, and FCB was intently catering to the executive who thought "Your cart is empty" sounded too negative.
Mostly this work is about producing effective language that raises no objections from multiple stakeholders and shepherding it all through legal review and into production. FCB didn't retain me for production proofreading though, and that turned out to be a problem, because getting copy unscathed through an agency process is difficult enough, but getting it through production without errors is a whole 'nother job, and the best person to do it is the copywriter.
So with all that in mind, what follows is clear, pure air. Until the end, when it gets a little sad.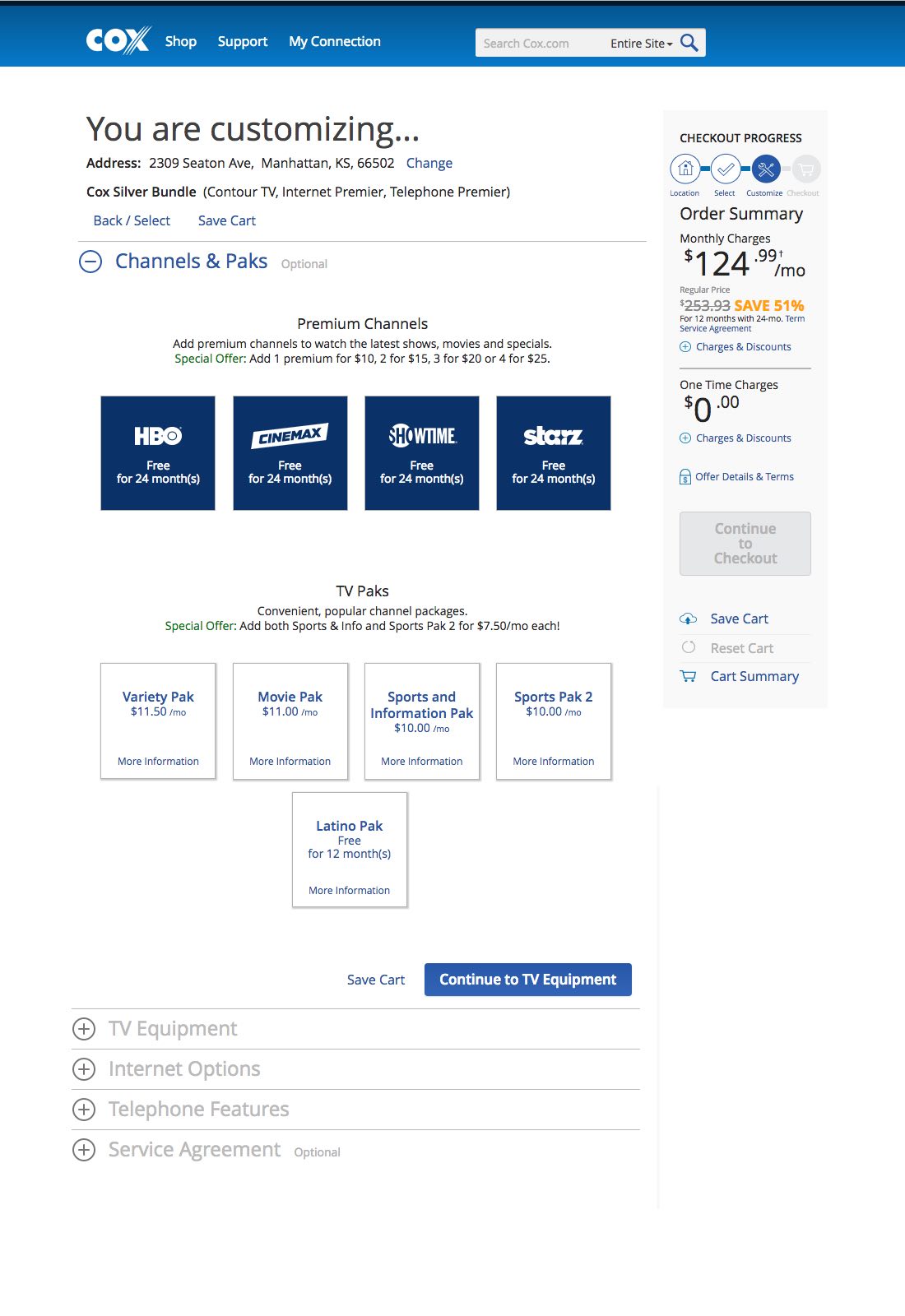 I seriously have no idea what kind of compromise led to "24 month(s)" under those premium channels. Someone not understanding what text needed to be dynamic, most likely.
Missing a space after the comma in the first box? That hurts.
This is where things get a little sad. I didn't write this popup and I sure as heck didn't proofread it. But my contract was over. Penny wise, pound foolish.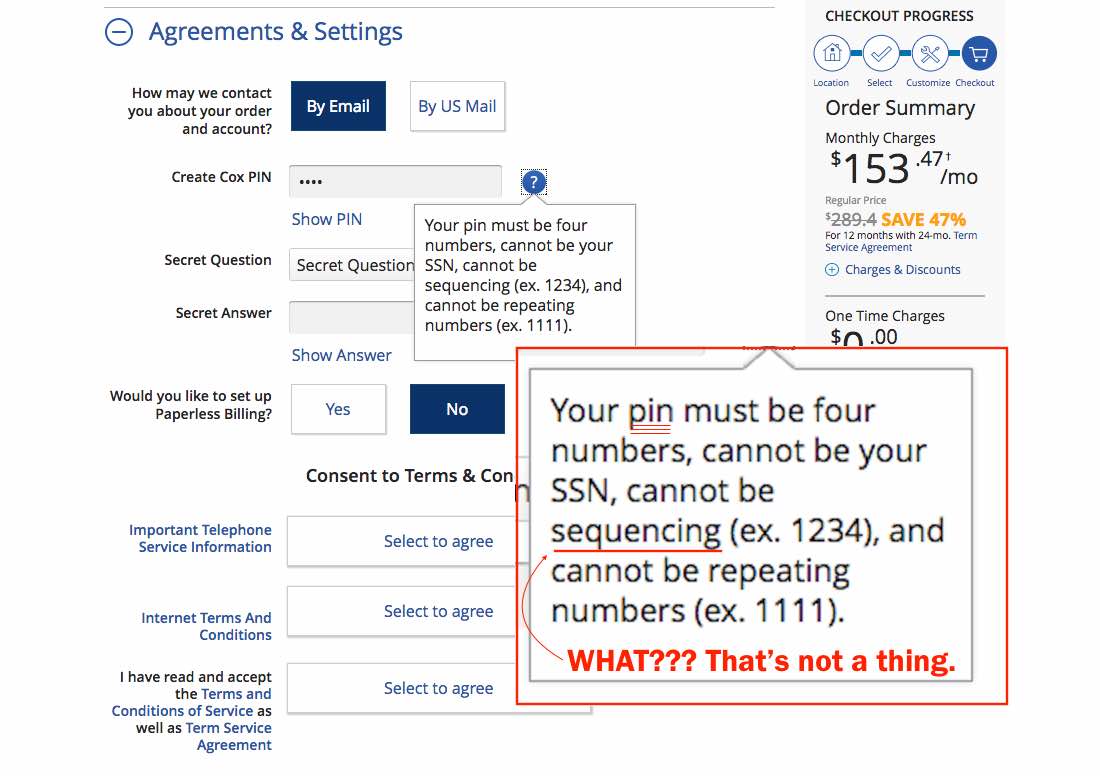 Oh, and here's how we solved that negative empty shopping cart. Too bad Cox didn't have a cartoon mascot.